Meet the Candidate for 2022-2023 Student Trustee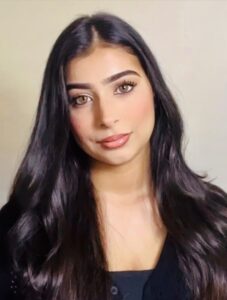 CCC student Surpreet Kaur has qualified to run for 2022-2023 student trustee on the Contra Costa Community College District Governing Board!
The next trustee will serve for the 2022-2023 school year.
More information about Kaur's candidacy will be available over the coming weeks.
Trustee Roles and Responsibilities
Represent student voice for all students in the District (CCC, DVC, LMC, Brentwood Center and San Ramon Center)
Chair the Student Trustee Advisory Council composed of CCC, DVC, and LMC Associated Student Presidents, Chancellor, Advisors, and District Staff
Attend and participate in the monthly Contra Costa Community College District Governing Board Meetings at 6 pm
Participate in professional development and legislative visit