What is ZTC?
At Contra Costa College, we recognize that the high costs of textbooks serve as a barrier that impacts student success. ZTC (Zero Textbook Cost) courses do not require students to buy textbooks. Courses designated as ZTC eliminate conventional textbook costs by using alternative instructional materials and methodologies, including Open Educational Resources (OER).
Please note: Students may have to pay for lab materials or required supplies, such as clay, paint, goggles or calculators.
Finding ZTC Courses on the Class Schedule
Locate ZTC courses in the class schedule by looking for the ZTC icon in the "Section" column of the schedule.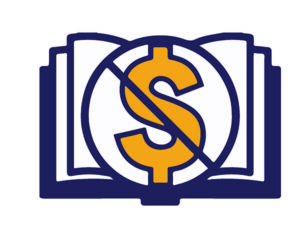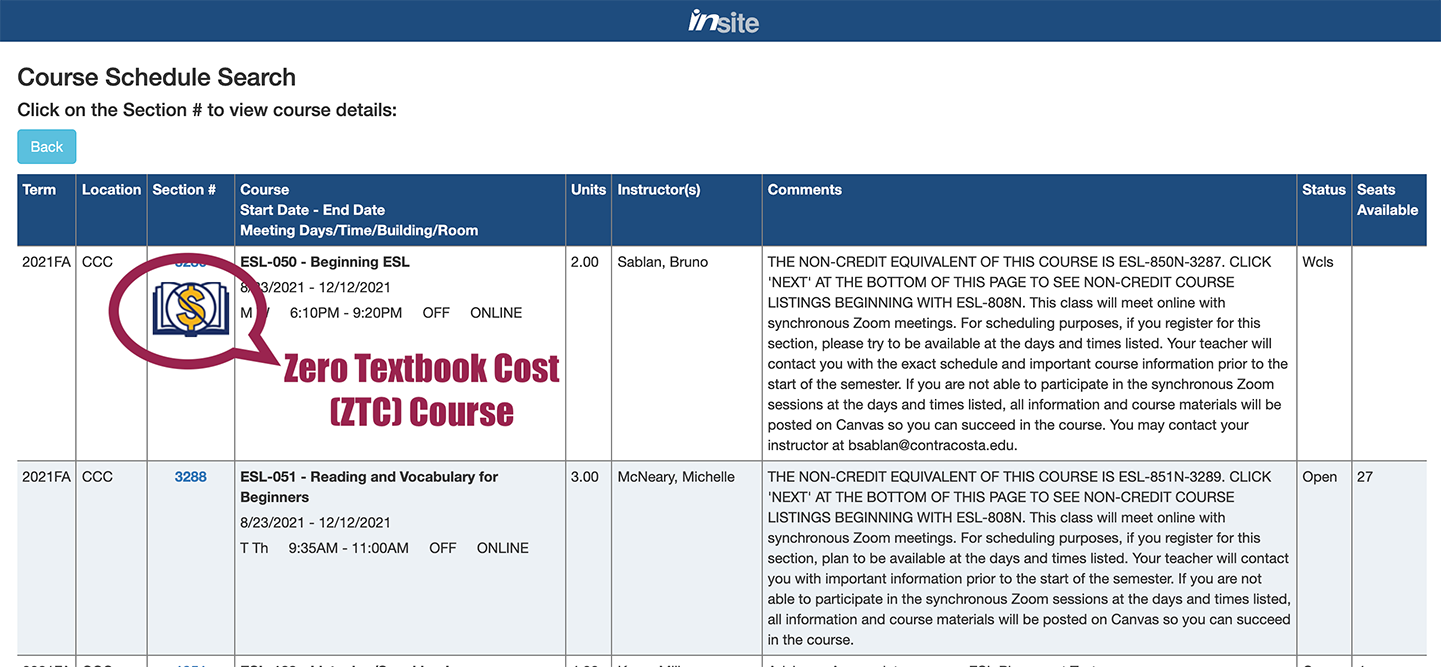 List of All ZTC Classes
Looking for ZTC classes? Click to view the list of all ZTC classes offered for the upcoming semester in alphabetical order by class/subject.
Student Testimonials
Meaghan Yarnold
Majors: English, Pre-Law, Humanities, and Behavioral Sciences ​​
OER and ZTC are what kept me in school after losing my income and is what made graduation a reality for me. Especially during this past year, I wasn't sure I'd be able to afford to stay. Finding these courses made it possible for me to get free and cheap books on my already limited budget – all while not having to worry about falling behind on my transfer plans.
Lhakpa Lama
Major: Nursing
I have been fortunate to be part of some of the ZTC courses at Contra Costa College and it has immensely helped me with my financial situation. Being a full-time student and working simultaneously to cover the living expenses in Bay Area can be challenging. I am sure many can relate to this. With this ZTC program, I was able to save a significant amount which help me to pay for my other expenses. I'm truly grateful for the program and thank you.
Erica J. Villegas Padilla
Major: Ethnic Studies
ZTC and OER implementations have helped me afford and focus on my academic career. Not worrying about the extra cost of class materials is a HUGE stress saver and a step closer to ensuring an equitable opportunity of higher education for all.
Questions?
Contact Contra Costa College's OER Coordinator Maritez Apigo.