Finalists for Vice President of Instruction
Don Carlson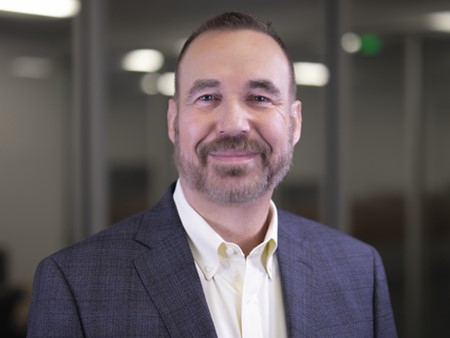 Don education background includes a Bachelor of Science in History and Master in Business Administration from the University of Nebraska at Omaha. Don also keeps current in the field of instruction, serving as an online, adjunct instructor at Metropolitan Community College based in Omaha, Nebraska, teaching in both the Business and Social Sciences Divisions. Don currently lives in West Hollywood, California and remains active in his community including serving as a member of West Coast Singers, an LGBTQ chorus based in Los Angeles.
Don Carlson has over 25 years of experience in higher education. Don's background includes two decades of administrative experience working at community colleges in California, Minnesota and Nebraska. His work experience includes providing leadership to both academic and career education programs along with supporting college services such as libraries, tutorial centers, distance education services, and child care centers in diverse, progressive institutions focused on equity and inclusion. While working in the Minnesota State Colleges and Universities System, Don served in Academic Dean positions at both Saint Paul College and North Hennepin Community College, and he also served as the Vice President of Academic Affairs at Fond du Lac Tribal and Community College. In California, Don has worked in Academic Dean positions in the San Francisco Bay Area at Skyline College and Las Positas College. Currently, Don Carlson is the Dean of the School of Business and the Interim Dean for the School of Applied Technology at the College of the Canyons in Santa Clarita, California.
Watch Candidate Forum
Offer Feedback
Dr. Kimberly Rogers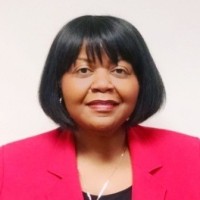 Kimberly R. Rogers is the Vice President of Academic and Student Affairs at Roxbury Community College (RCC). Since joining RCC in 2017, Dr. Rogers has successfully launched new programs in Nursing, Early Childhood Education, Aviation Maintenance Technology, and Smart Building Technology. With her background in music, Dr. Rogers has revived the arts and humanities curriculum at Roxbury Community College. For the first time in more than a decade, in December 2018, students and faculty held an Arts Showcase, to demonstrate the achievements in their music, visual, and performing arts courses. Student enrollment in art, music, and dance has increased by 15 percent and the college has added one full-time faculty member in Music, with plans to add another in Art.
Her duties also include the administration of the Carl D. Perkins V grant and the application process, implementation of grant awards, and reports. Dr. Rogers's attention to data and detail led to a doubling of RCC's annual Perkins allocation from FY18 to FY19. She also serves as the chief academic officer for the college and the accreditation liaison officer (ALO) to the New England Commission for Higher Education (NECHE). In this role, Dr. Rogers has authored a variety of NECHE reports, effectively responded to an unannounced site visit from the Joint Review Committee on Education in Radiologic Technology (JRCERT), and successfully navigated the requirements or a new associate degree program in Nursing.
Dr. Rogers's experience as an administrator and a full-time faculty member has provided her with deep knowledge of collective bargaining agreements and the tools necessary to build a successful working relationship with faculty and staff. Since the start of the COVID-19 pandemic, more than 90 percent of credit and noncredit faculty at RCC have been trained in online course design and development.
Dr. Rogers has held academic appointments at the State University of New York at Buffalo, the University of Massachusetts Boston, and the Université de Haute Alsace in France. Prior to joining RCC, she worked as an administrator in the nonprofit sector for six years. Earlier in her career she was a violin teacher for K-12 students at the University of South Carolina String Project, a nationally recognized program that provides accessible music education for youth and adults. Dr. Rogers received her Ph.D. in Higher Education from the Pennsylvania State University, completing a dissertation, which focused on the impact of financial aid on the credential attainment of low-income students in community colleges. She earned a master's degree in education from Harvard University and a BA degree in French, with a minor in chemistry, from the University of South Carolina.
Watch Candidate Forum
Offer Feedback
Dr. Joseph Ryan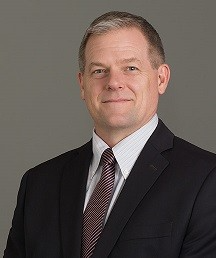 Joseph Ryan, Ph.D., is an experienced educational leader and an advocate for student equity and success. During his 28-year career as a community college professional, he has transformed educational space by creating student-to-student collaborative learning opportunities, engaging faculty team talent, and expanding program efficiencies. His key areas of expertise are curriculum and program development, legislative policy implementation, and college accreditation.
Dr. Ryan brings to his work a deep commitment to personal empowerment through education. Through his years at UC Davis, Irvine Valley College, Columbia College, and Solano Community College, he has seen hundreds of students transcend their circumstances and create a better life for themselves. His former students have transferred to colleges such as UC Berkeley, Stanford, and Johns Hopkins University and hold prestigious positions as pediatric medical doctors, area 51 researchers, and personal business owners.
He holds a Ph.D. in chemistry from the University of California (UC) in Davis and a BS in biochemistry from California State University (CSU) in San Francisco. Thanks to his education, Joseph advanced the chemistry field by introducing new methods for synthesizing photodynamic therapy (PDT) compounds and holds a patent on several anti-cancer drugs.
Joseph believes in continuous improvement through professional development. Joseph attends regular training through the Association of California Community College administrators such as Admin 101, the Great Dean program, and regular conferences. To better serve his community, He enrolled in the Doctorate in Educational Leadership program at California State University, Sacramento, in Fall 2018. He has already completed 48 units of graduate courses in leadership, equity, communication, research, and policy. Joseph continues to combine his lived experience and academic knowledge to advancing education, close equity gaps, and creating fulfilling opportunities for his community.
Watch Candidate Forum
Offer Feedback