March 12 : Four important things
Submit Questions! Vice President of Business and Administrative Services
Since there will be virtual fora for the finalists for the position of VPBAS, we need to have some questions to pose ahead of time. I'll be meeting with Dr Bell and the other constituent leaders (classified and student) on Monday. We will select a good set of questions for our potential new Vice President to answer in the recorded sessions. This person will be shepherding us through what could be a difficult budgetary time as the ramifications of the SCFF (Student Centered Funding Formula) kick in for our district. Your questions will help us find a great match! This is a reminder to send me questions by noon on Monday!
Release/Reassigned time for Academic and Professional Matters
Faculty contribute so much to the work of the college both in our direct work with students and also our work outside of the classroom or counseling office. It's wonderful that our administration recognizes the value of this type of work by supporting release time positions! Please strongly consider taking on one of these roles yourself, and encourage one or more of your colleagues if you know they's be great! The deadline to apply is Monday, March 22. Please take special note of a new position. Co-Chair of the Student Success Committee. The committee re-started last spring, and decided to have a permanent student chair with a rotating co-chair. Rod Santos has been amazing in the role this year, and while it's a little daunting to follow him, I'm sure one of our fabulous faculty colleagues will be wonderful! Rod says he is glad to fully onboard the new co-chair and will be involved with the committee and supportive of the new chair next year.
Pedagogy Conference Friday March 19
Thanks to Agustin Palacios and the Professional Development committee for organizing this year's Pedagogy Conference! It's been on my calendar since I first knew the dates, and I know it will be great! Agustin invited us and shared the details last Wednesday. Here is a link to register via your GROW account.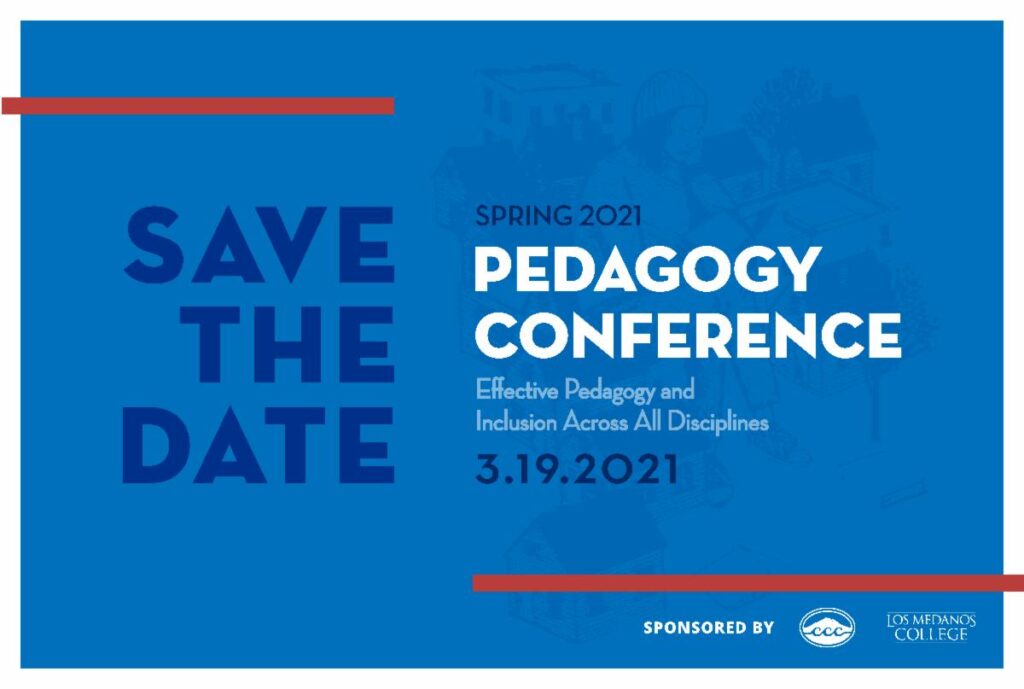 Back to campus for the fall – Monday ASC Discussion
At Monday's Academic Senate Council (ASC) meeting, we'll be discussing general principals for the fall schedule near the beginning of the meeting (2:15PM). We also hope to have some discussion about the operations aspect of being on campus with students just before the end of the meeting (4:00PM). On Tuesday, March 16, I'll be attending an "Expanded Chancellor's Cabinet" meeting with the other ASC presidents, UF folks, Classified Senate presidents and Local 1 folks to discuss our district's plans for returning to campus in fall 2021 and spring 2022. Please come to the meeting and share ideas!