Rest and Reflection at Semester's End
It's finally the end of the semester. How do 16 weeks feel so long?! I'm looking forward to decompressing over the next couple of weeks, which for me either ends in mad inspiration or tranquil appreciation, ideas reflected in this article I enjoyed. We shall see what 2020 brings!
Hiring Business
CCC is having a hiring frenzy this coming semester. Faculty are needed on hiring committees to help our college make the best decisions! You should have received emails regarding the following positions: CCC Vice President, CCC Director of Marketing, CCC Outreach Manager, 4CD Chancellor. Also coming soon are: CCC CTE Dean and 5 full-time faculty!
Equity information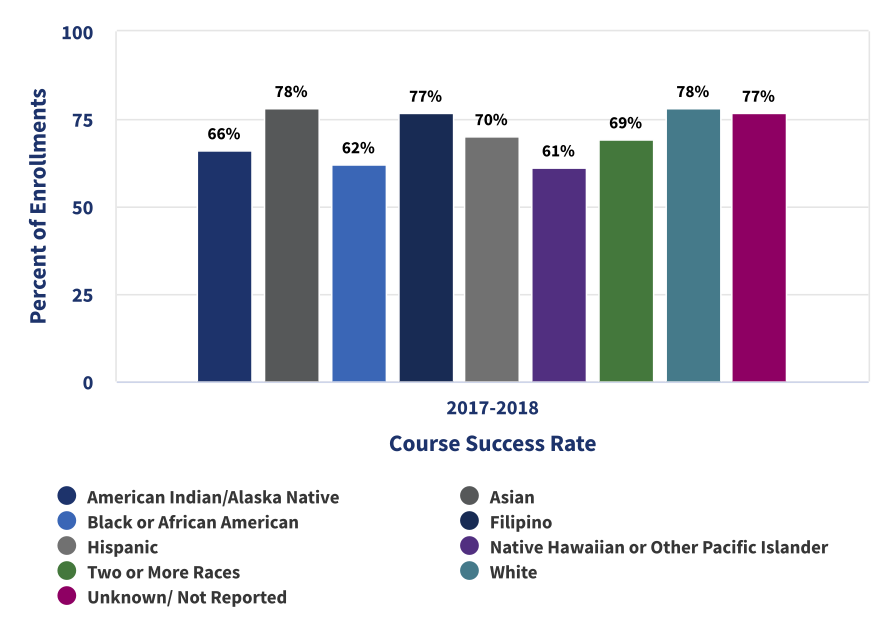 Please join an equity-related FLEX activity! Refocusing on Student Success Through Faculty Hiring: Second Minimum Qualification as an Equity Framework on Tuesday, Jan 21 from 1:30-3PM in GE-305
Committee Highlights
CIC (Curriculum Instruction Committee): The unsung heroes of our semester are the CIC committee, led by Mark Wong. Curriculum is the center of what we do as a college, and the work doesn't stop as we transition from using CurricuNET to eLumen. The committee has gone above and beyond to review proposals under difficult conditions, and Mark is working untold extra hours with the implementation team to get this new system working for curriculum. Please share your support for this always hard-working committee by joining them in a special FLEX opportunity: Wed, Jan 22, 1:OOpm to 3:00pm GE-305 Cheryl Aschenbach (ASCCC secretary) will provide a curriculum training with a special focus on: AB-705 impacts, creation of programs and certificates, hours-to
units calculations, and non-credit.
Professional Development Committee: Speaking of FLEX, the PD committee has been full of enthusiasm this semesster, led by the inspirational Agustin Palacios. They updated the NEXUS requirements to include more student-focused training, and are partnering with LMC and the SEAP program to bring us a fabulous Pedagogy Conference on Friday, March 20. Mark your calendars! In addition, like Mark, Agustin is working to implement new technology, too…Cornerstone will be our new tool for managing PD activities.
SLO Committee: Cile Beatty and Brandy Gibson have been leading the charge in gathering and organizing CCC's assessment data to prepare for Accreditation. Of course, compliance is a necessary focus while we transition away from CurricuNET to eLumen, and implementation of this new system is an additional project. The adoption of this new technology platform is also an opportunity. The SLO Committee is excited to support a system where thoughtful inquiry about what we do as faculty can be facilitated. Could SLO's be useful in individual, department, and campus-wide conversations about the student experience? I hope so!
Planning Committee: Jon Celesia took on the role of co-chair of planning and jumped in with both feet. The committee is leading the development of the Strategic Plan for 2020-2025, and those strategic directions will ideally inform program review and resource allocation processes. (The transition to eLumen (from WEPR) is yet another technological task on campus requiring extra work by faculty leaders and offering opportunity for improved systems). This year, the committee is pleased that so many participated in the 'existing conditions' phase, including 25 faculty. Now that we know where we are, strategic directions for the future are next. The current idea is: develop 1) the capacity and cohesion that support 2) continuous improvement of academics and student support to 3) achieve student success. 21 faculty joined the meeting on Dec 16 to discuss these ideas, and we all look forward to All College Day as an opportunity to develop our directions further as a campus!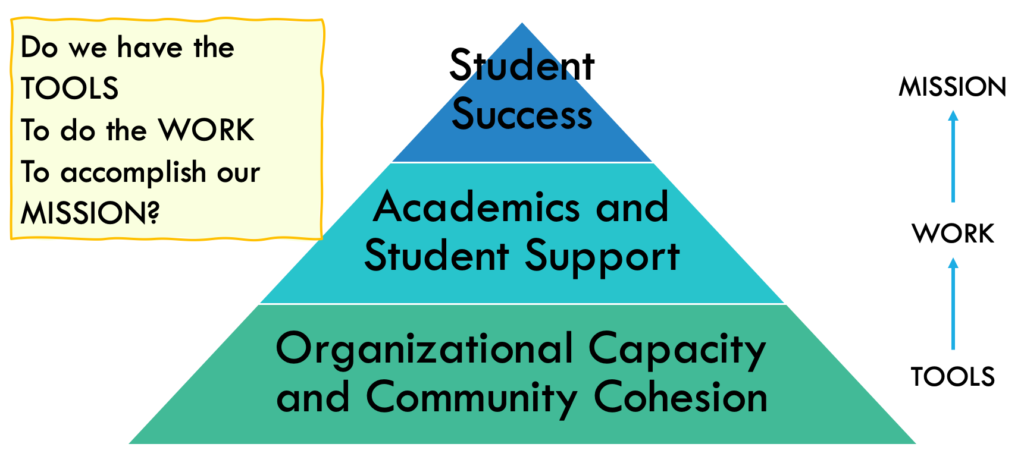 Have a wonderful break!
I always enjoy this time off, especially as the daylight finally starts growing longer again. The increased energy here on the surface of our planet certainly does me good! I know I will look forward to getting back at it in January
Aren't we lucky to have a chance at new beginnings each semester?