Donate Now
The Contra Costa College Foundation offers many ways for you to show your support. Find out which one is best for you.
Donate by Mail or Phone
Use the contact information at the top of this page to let us know how you would like to contribute.
Become a CCCF Sustainer
CCCF Sustainers are a committed group of people who support our students via a monthly donation. This core group helps ensure the long-term stability of our funds. We will send you this t-shirt as a thank you for your recurring gift of $15 or more (see below)! Click here to fill out the payroll deduction form if you are a 4CD employee.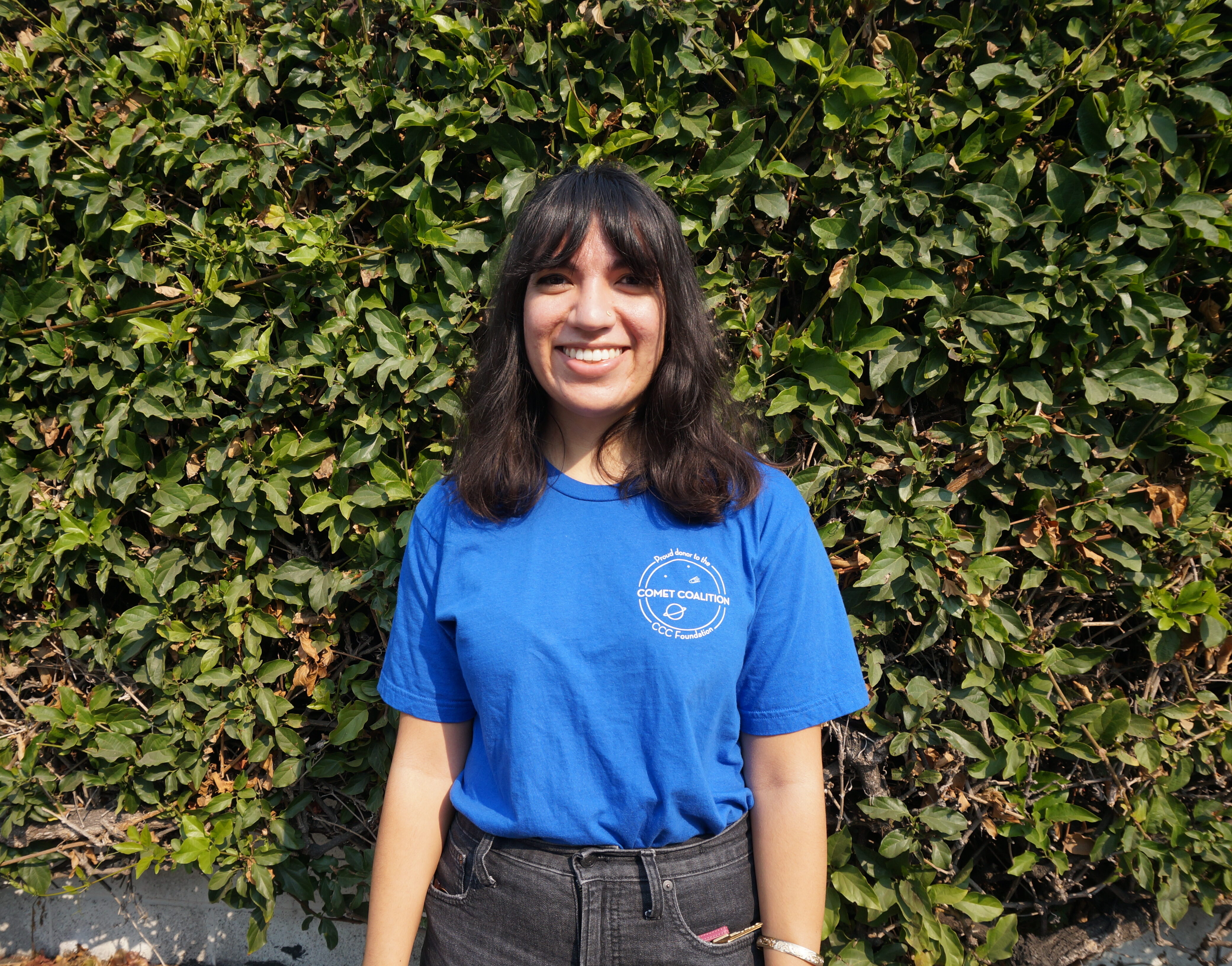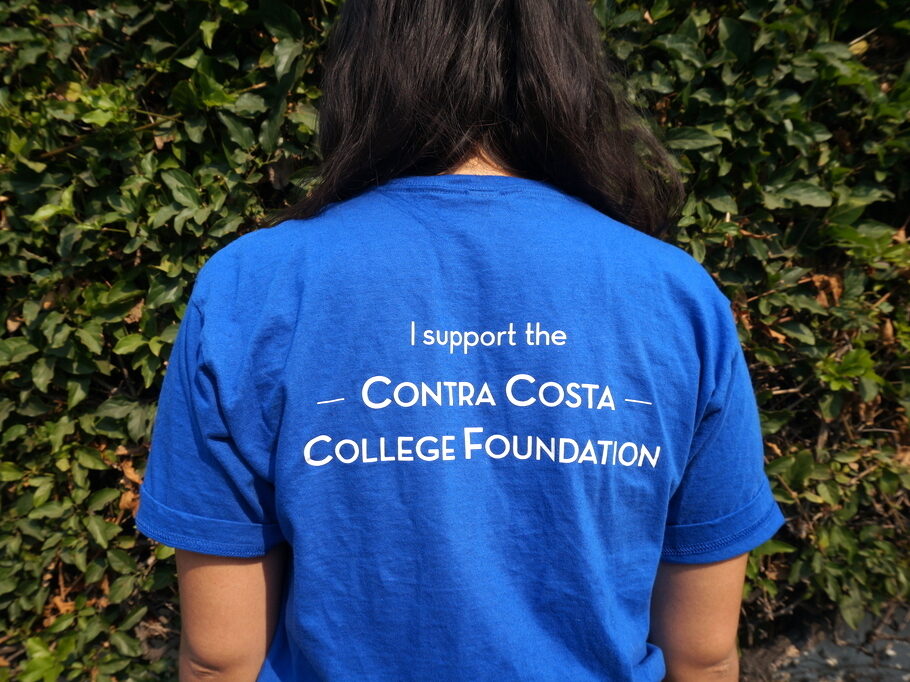 Create a Scholarship
Whether a Recurring or Endowed Scholarship, your generosity helps pay for a student's tuition so they can get their education at CCC. Please contact us if you'd like more information or choose a scholarship to support from our list.
Donor Advised Funds
Donor Advised Funds are an excellent way to simplify your charitable giving to CCCF. Please contact us for more information.
Stock
Make a gift to CCCF through securities such as stocks, bonds, and mutual funds. Please contact us for more information.
Workplace Giving
Your employer may offer you a way to support CCCF through payroll deduction contributions and matching gifts. This is also great way to double the impact of your gift.
Make a Pledge
Join a cohort of like-minded community members who have committed to support students at CCC. Make a pledge today.
Legacy Society
The Legacy Society is a community of supporters who have added CCCF to their estate plans. By including us in your estate plan, you will join this group of leaders who support not only the students of today, but also the students of tomorrow. If you want to ensure that the CCC Foundation will be here to support future generations of students, we invite you to consider becoming a member of the Legacy Society.
Thank you to the following members who have generously included the Contra Costa College Foundation in their estate plans. We cherish these meaningful gifts and would enjoy the opportunity to thank you for your generosity.
A.A. Carrico
Anonymous
Bruce Carleton
Carol Maga
Eric Zell
George and Mary Bertolotti
Geraldine M. Packard
Lee Brelie
Linda Cherry
Lindy Sinclair
Dr. Lorraine Schnurr
Phyllis A. Goldman
Stephen C. Schaeffer
Dr. William van Dyk and Margaret Sullivan
We are here to help you to include the CCC Foundation as a beneficiary of your estate plan. The simplest types of legacy gifts are bequests or distributions of life insurance policies. Our staff and Board members would be happy to answer your questions and discuss your concerns with the utmost respect and confidentiality. For more information, please contact Sara Marcellino at 510.215.3805.
Make a Legacy Gift
---
The Contra Costa College Foundation is a 501(c)(3), and all gifts are tax-deductible. Our tax-ID number is 94-6135368.